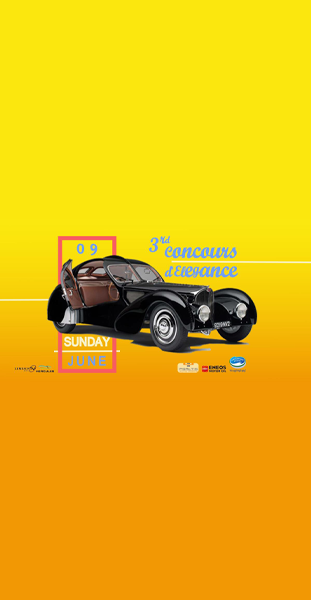 The Cyprus historic and classic vehicles club (L.I.K.O.K) is organizing the 3rd Concours d'Elegance, for cars above 25 years old, on Sunday 9th of June at the Cyprus Historic & Classic Motor Museum.
The presentation of the cars will begin at 9:30 a.m and the evaluation will be done by a judges committee. At the same time spectators will have the chance to see and admire the enrolled vehicles and learn more about them from the owners.
The evaluation will be based on the authenticity of the vehicle and will be made by an independent committee. Details such as original paintwork, preserved chrome parts, interior condition etc will be taken in consideration.
The enrollment fee is 15 euro per vehicle and includes:
• The enrollment of the vehicle to the Concours d'Elegance
• Coffee, tea and snack (for 2 persons)
• Free admission to the Museum (for 2 persons)
Please confirm your attendance the soonest possible at:
Tell: 7000900 or via email likokclub@cytanet.com.cy
Main Sponsors: PSALTIS AUTOPARTS & ENEOS PREMIUM OIL, CHARALAMBIDES CHRISTIS
Supporter : HERCULES CYPRUS
Media Supporter: LEMESOS TV