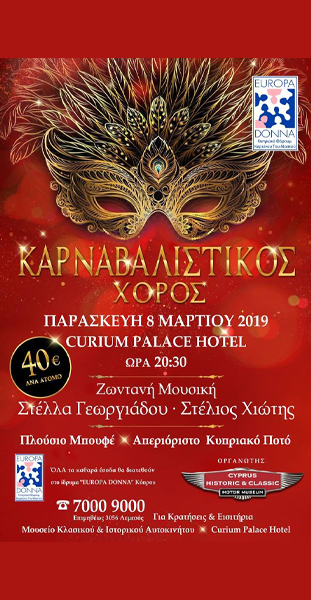 The One & Only Cyprus Historic & Classic Motor Museum is organising a Carnival dance for "EUROPA DONNA" Foundation on 8 March 2019 at 20.30 at Curium Palace Hotel in Limassol.
There will be a rich buffet and unlimited local drinks. The singers Stella Georgiadou and Stelios Chiotis with their band will be entreating the guests.
Tickets – € 40 per person.
All the proceeds will be donated to " EUROPA DONNA" Foundation.
Let's Have Fun
For reservation, please call 70009000 or send us an email at cyprusmotormuseum@cytanet.com.cy