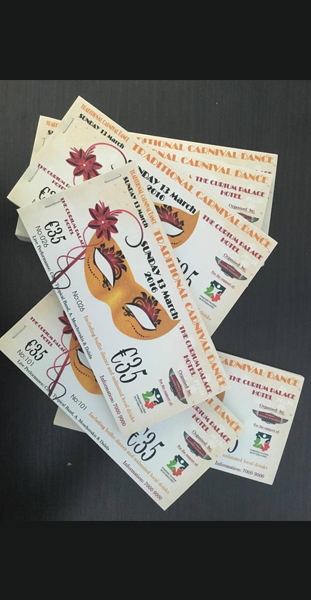 The Cyprus Historic and Classic Motor Museum invites you to a Charitable Traditional Carnival Dance where all proceeds will be given to the Cyprus Autism Association- Limassol Intervention Center. The dance starts at 8:30pm at the Curium Palace hotel on the 13th March 2016.
The entrance fee is 35euros for adults and 18euros for children. This includes a lavish buffet dinner with unlimited Cypriot drinks and a raffle with great prizes. The live entertainment for the evening will be by the famous Aristos Moskovakis and Dalida with the Cuba Tropical band.
Come for an eventful and joyous night full of music and dance. The dress code is strictly carnival.
For more information and reservations call 70009000 (Cyprus Historic and Classic Motor Museum). Tickets are sold at: Cyprus Motor Museum,
Cyprus Autism Association,
Curium Palace hotel,
MINT Boutique.