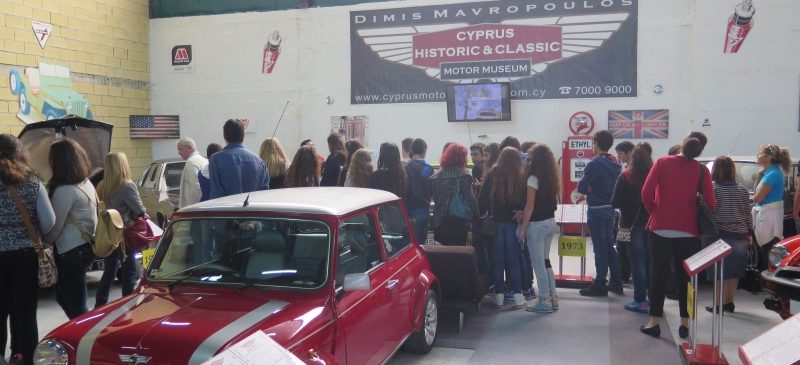 Visitors can admire the museum's eclectic collection of cars covering the period of the last century. The museum highlights the cultural importance of the development and growth of the automobile industry. The oldest car in the collection at the moment is a Ford "T" roadster from 1912, which currently has 102 years of life on the road. The newest vehicle is a collectible piece from 2004. Each visitor can enjoy a different yet memorable experience learning the progress of the vehicles through the passage of time.
At the museum there is a small movie space and all visitors can enjoy the "Motoring through Ages" movie.
In awareness of social responsibility, part of the proceeds from the entrance tickets of the museum will be given to charitable and philanthropic institutions.
As part of the Museum's contribution to the culture of Cyprus, after school tour at the Museum, a presentation about road safety will be offered.